Only PRE-ORDER available now:
ESTIMATED SHIPPING NOVEMBER 2020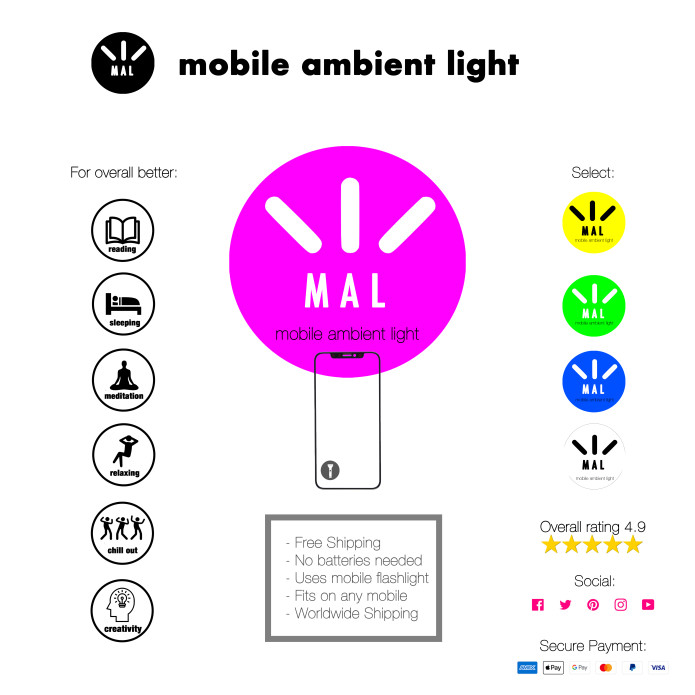 MAL
is the new generation mobile ambient light for any device, any time, any place mobile ambient light. Let MAL magically convert your location to a pretty ambient
 No extra batteries needed.
You just slide MAL over your flashlight, and that is all it is. And Voila, MAL is magic.
The mobile ambient Light of the future is here right now.